July 30th, 2017
Its that bluebell time of year again and I've been searching new places to find them and photograph them. It amazes me how one of the largest natural explosions of spring colour sits quietly hidden from most people, usually undercover in a woodland somewhere waiting to be discovered.
More than a quarter of the worlds bluebell population can be found in the UK, but its a mixture of native and Spanish bluebells. Unfortunately Spanish bluebells are taking over, thanks to the Victorians for introducing those! They still look nice but they don't have any scent and don't have that lovely traditional bluebell 'droop' shape.

So you should now easily be able to tell which bluebells you are walking though and if its the declining traditional English variety, you are extra lucky.
February 13th, 2017
The Reluctant Poser

February 13, 2017

Author

Simon Bratt

I'm sure I'm not the only person who hates having their photo taken. I remember the great relief when, as a teenager, I had my first camera and I was able to be the one behind the camera taking the family photos. What a wonderful excuse not to be in front of the camera. Being the photographer in the family it's fortunately been the same ever since.



My wife and I really do go on holidays together, but you'd never know it from the photos we bring back. She invariably looks like a lone traveller, and I must appear to others as her stalker, following along with the camera to capture her in various places and poses.



These days, even more so than ever, everyone is snapping every move they make and posting it online for everyone to see. "I am just going to put the rubbish out, hang on, let me grab a selfie stick and snap me pouring the rubbish in to the bin (cheeky smile and a pout...)" So many life events posted online everyday. Actually maybe pouting is reserved for the girls only, God I hope so!

As up to date and as cool as I am, I never really 'got it' with the whole selfie craze. I'm sure it's an age thing. I confess though, I have taken a few selfies, but it was more of an experiment. It really was!



Well, as it happens, those of us who really REALLY don't like their photo being taken actually have good reason for not liking images of ourselves...

PLEASE PRESS THE BUTTON BELOW FOR THE FULL BLOG AND IMAGES.


January 28th, 2017
The Early Morning Moaner...

Why is it so hard to get up early in the mornings?! I do my best to get to sleep earlier but it's always a struggle. I guess I'm just more of a night owl than a cheerful member of the dawn chorus.

Anyway it has been freezing cold (only just though) here in Norfolk in January, and if I wanted to catch the best of the frost I knew I had to get up and out early. Admittedly getting up this time of year, when the sunrise is at a more reasonable time, is nothing compared to the unbelievably early mornings of the spring and early summer when I have to stumble out of bed before 3am to capture the start of daylight. Maybe though it feels harder during the winter because it looks so cold outside and bed is sooo warm and comfy.

This morning, after reminding me of my early morning plans I had delightedly told her the night before, my wife, not so gently, nudged me out of bed. Oh she can be so smug at times when she can just snuggle up and go back to sleep. The thing is, by the time I've had breakfast I always wonder what I'd been making such a fuss about, and I'm always excited to see what Jack Frost has been making for me.

Thermals on, a warm hat and a flask of hot tea ease the pain of the bone biting cold but once immersed in the planning and taking of shots I soon forget the temperature. I know it's a short window of opportunity and I have to make decisions quickly before the ice melts, the frost disappears and the moment has passed.

I love the effect frost and frozen water has on any objects, especially when you look really really closely. Ice crystals turn normal everyday items into magical objects that look like they have been sprinkled with fairy dust from an, as yet, undiscovered land.

After checking and working on my images from the frosty shoot, got about 20 or 30 photographs I am very pleased with. So of course, it was fun, and this time, well worth it.

The blog on my main website have three sneak previews from the shoot before they are all uploaded for sale here.

www.simon-bratt.pixels.com
and here
www.simonbrattphotography.com

Thank you Jack, you delivered.


Simon Bratt
www.simonbrattphotography.com
November 15th, 2016
Supermoon: You may (or maybe not) have heard of the supermoon happening today (UK). Apparently the moon is the closest to Earth since 1948. WOW, will we survive!! Well yes because its not actually that much different then normal to the average eye. So even though the weather was looking very dodgy, I couldn't miss the opportunity for a possible spectacle. Being new to Norfolk I have had little chance to scout the area for a suitable locations. I have one place in mind, that's it, no backup plan. But nature waits for no camera.
I was slightly in a hurry. I ended up forgetting a torch and forgot my cable release! Fortunately I'd eaten a lot of carrots lately and could see just enough in near darkness. At one point I thought I'd lost a lens when I was swapping them over.
No cable release meant relying on camera self timers. It takes a bit longer to capture shots but its all I had, anyway I wasn't exactly shooting Usain Bolt.
Only had time to process one image so far, hope you enjoy it.
August 13th, 2015
Its fun to discover where your images are been used and I keep a image list on my website (see 'commercial') of some interesting finds.
Because my images get sold around the world I didn't expect to be walking back home the other day, and see a 6ft poster of a conceptual image I created, in the window of a local store.
Images shown on facebook
https://www.facebook.com/simonbrattphotography

August 31st, 2014
Hi Guys,

Looking forward to tonights exclusive photographic event "Night Air at the Miramar Hotel"
Will upload more info after the event.

Was a great event, thanks to the organisers, and thanks to Canon for bringing the equipment to test.
We had a great view from a large balcony with some lovely people. Not that many aircraft flying, it was windy and some were cancelled.
But we did have an amazing Spitfire, some plane lit up at night with LEDs and pyrotechnics, The Red Arrows, and some aerobatics. Unfortunately the sunset was blocked by clouds, but thats how it goes sometimes.
First image uploaded - see my Transportation Gallery.




thanks
Simon Bratt
August 29th, 2014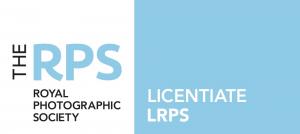 Hi Guys,

Been a bit quiet on the 'New Images' front lately, due to concentrating on my application to the Royal Photographic Society for the Licentiateship distinction, LRPS for short.

In case you don't know (and most people probably wouldn't), the Royal Photographic Society is probably the worlds oldest photographic society with (originally) Royal connections. LRPS is a standard to achieve, criteria set and judged by the society officials.

It was an enjoyable and frustrating experience. Its difficult to be objective about your own images, and knowing what to select for submission was the hardest part. Thankfully I had some very helpful opinions from various people. People who knew about photography from a technical point of view and people who just knew what they liked or disliked.

Attending the judging day was well worth the effort of travelling to Bath, UK.
Quite a few people were nervous wrecks, weirdly I wasn't. I figured all the hard work was done already, tough decisions made. All I had to do now was...wait... and BE JUDGED, arrhhhh.

Its a strange experience having your personal, lovingly hand crafted, meticulously printed and mounted, photographic creations, critiqued. Everyone reacts differently.
As we all sat in the audience, I saw some entrants shaking their heads, whispering in their friends ears, even some walked out!! (actually, that was probably just for a comfort break, I hope).

The judging started ominously with the first four submissions failing to be accepted. You could see people thinking, we are in for a tough day! The judges were excellent and explained their every reason and always managing to find some positive comments in every failure.
Then some submissions finally started to pass the grade. You could sense the relief in the air, the judges DID have a heart after all.

http://www.rps.org/distinctions

My ten images came out from the 'mysterious' side door, carried by men in white gloves, late in the afternoon. They carefully arranged them, as I'd requested, in three rows. The layout and how each image positionally related to the other, was just as important as every other criteria needed to please the judges.

By this time I was used to the judges movements, the pointing and glances to each other, but you still had no clue of the outcome. Not until the their papers were collected and examined, did the Chairperson announce the outcome. He asked if I was in the audience today (some people couldn't be as they had applied from far overseas), and with his beaming smile, congratulated me for some great images and successfully passing the Royal Photographic Society's Licentiateship distinction.

Simon Bratt LRPS
October 26th, 2012
Artistwebsites.com is joined with Fine Arts America website and although I have been a member for a while had too many other commitments to devote time to it. Finally found some time to get used to the site and I'm glad I did, its a great site. I think it will be one of my favourite online stores.
If you have any requests or edits please let me know.